Excellence and nothing less
When a winemaker is asked by many other winemakers for advice, you know that this person is an authority on the matter.
If the same winemaker is frequently asked to act as juror at wine competitions, you know this person understand wine.
Meet Giorgi Dakishvili: the go-to person when it comes to winemaking in Georgia. An unmatched authority which some of the largest wineries in Georgia have trusted to produce their wines. 
But don't ask Giorgi (or, Gogi) about his reputation, he's very down-to-earth and modest about it. And down-to-earth he is, he works his vineyards like any other farmer: he knows his vines, the terroir and he personally takes care of it. 
As a result, Giorgi's wines are of quality and finesse which can compete with fantastic Grand Cru's in Europe. But off course, with the distinguished taste of the Georgian grapes and Qvevri production method. 
And due to his vast knowledge of winemaking, he also knows the magic which bleding of grapes can produce. For their Dakishvili Family Selection, Giorgi together with his family have chose the perfect blends of grapes to make true masterpieces. Recognized by international jurors in the latest international Qvevri competition by awarding both wines with gold medals. And these wines may now also be found in top restaurants in Europe.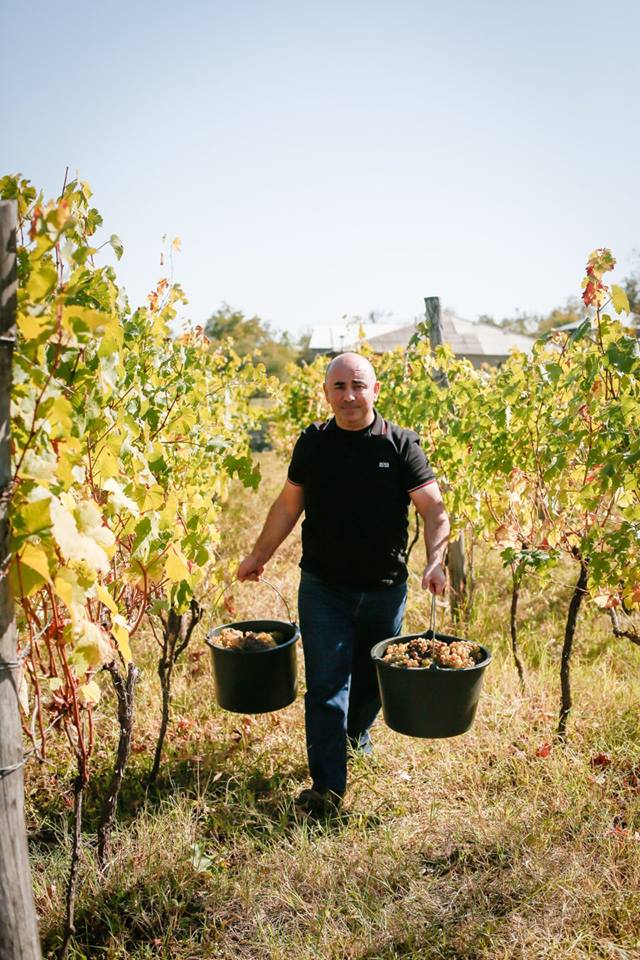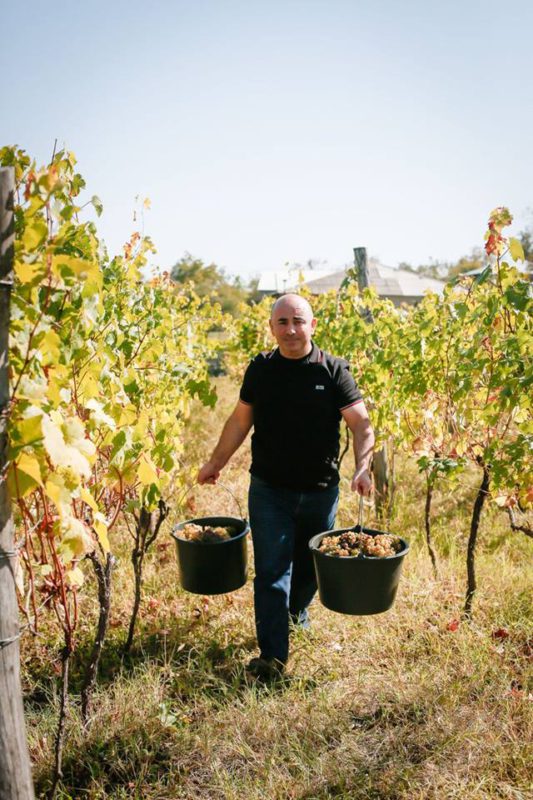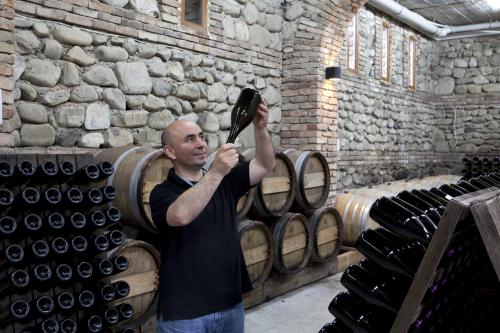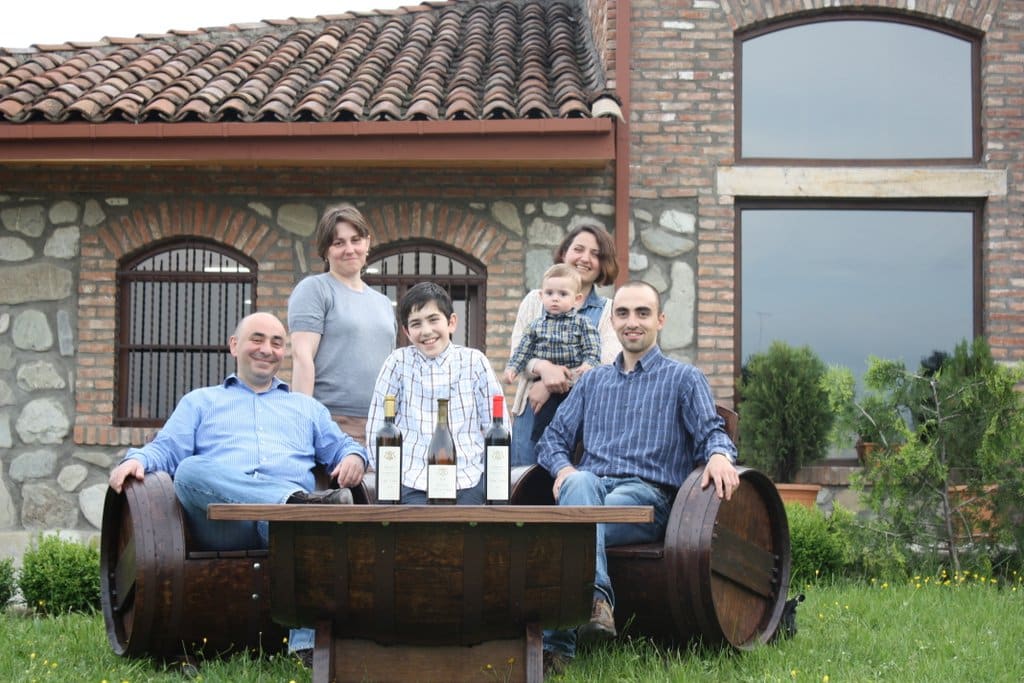 The wineyard
Dakishvili Vinyards is a small family winery in the village Shalauri near the town Telavi in Eastern part of Georgia.
They have been growing grapes and producing wine for nearly 10 decades. With traditional and fantastic grapes like Saperavi, Rkatsiteli and Kisi grown on their own vineyards. All their wines are "estate bottled". They (barrel and qvevri)-age in our wine cellar and release our wines later than others to allow them to develop and mature.
Their wines are sold direct to the leading Georgian restaurants and in the best wine boutics. And off course, Ghvino.shop!
Three generations of Dakishvili work here to deliver quality wine at a great value with personal service.
Wines by Giorgi Dakishvili