Dakishvili family winemakers
A winemaker's family reputation
If you have ever tasted a few Georgian wines, chances are at least one of them was made under the watchful eyes of Giorgi or Temuri Dakishvili.
They make wine for some of the largest Georgian producers, Teliani Valley and Schuchmann Wines.
And to no surprise, these big wineries don't want to take a risk and trust only winemakers which have mastered the art of winemaking.
But like any other true art, it is not made in a large production line. Both Temuri and Giorgi have their own family vineyards: Vita Vinea and Teleda Orgo. It is here that can can truely make wine the way they think it should be made – and the result is stunning! Wines with a distinctive taste that is unique for the Kakhetian region and the qvevri method of production.
Off course father and son choose to make their family wines using the traditional qvevri method. Not the easiest of methods, because when the wine is pressed and the qvevri is trusted to host it's fermentation, there is no turning back or altering the wine. So an in depth knowledge is absolutely necessary!
Giorgi and Temuri are well on their way to carve their family name in the history of Georgia's winemaking reputation. Quite an accomplishment when a country boasts 8000 years of winemaking!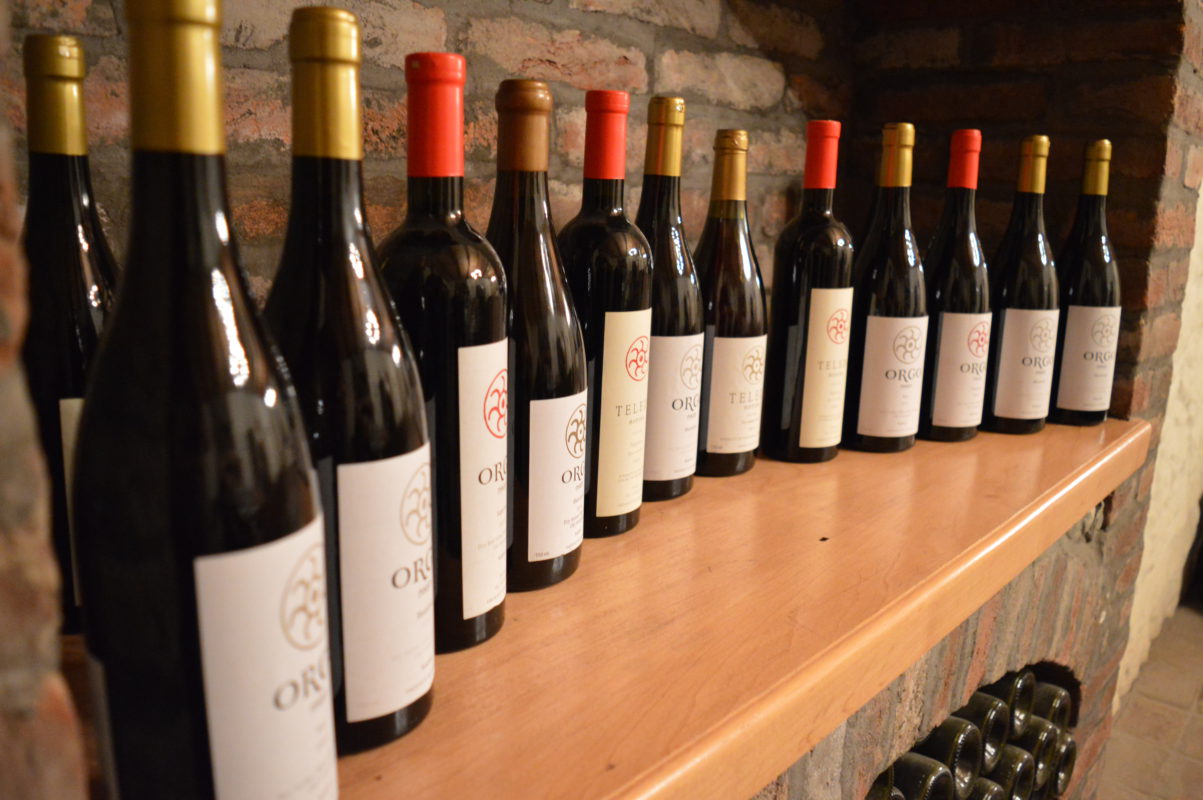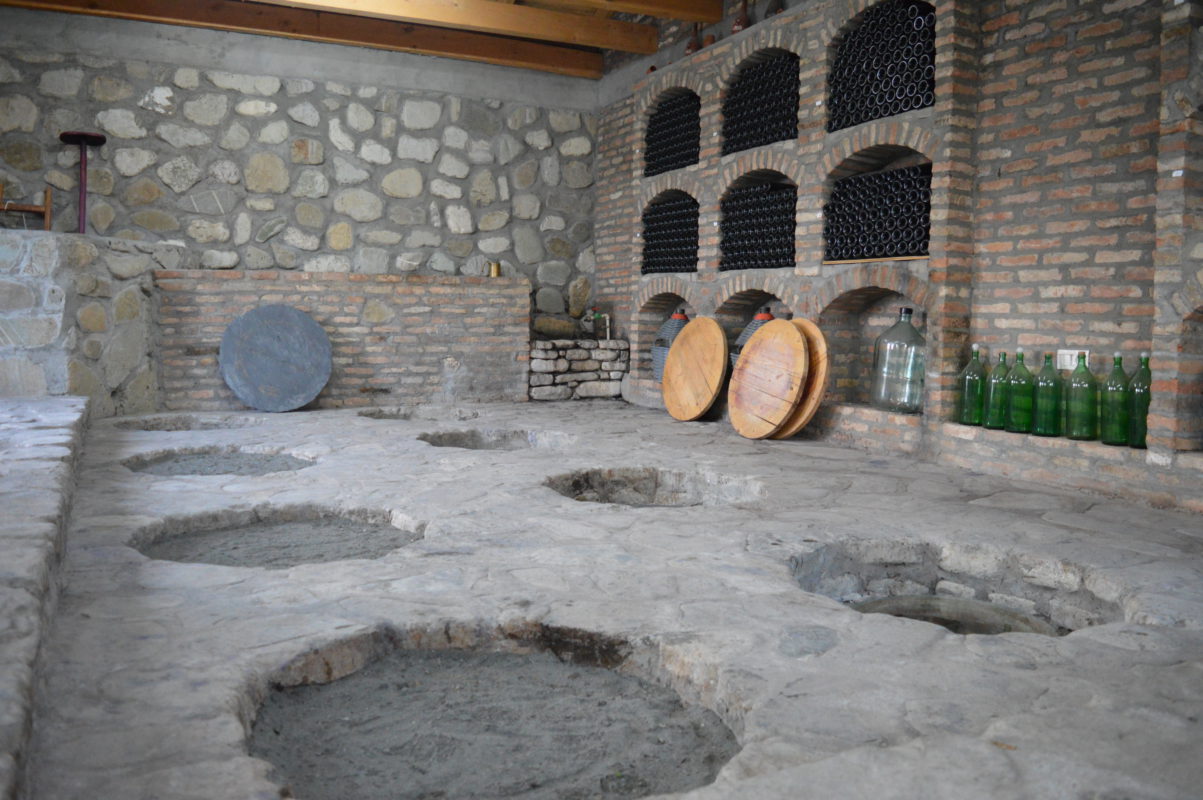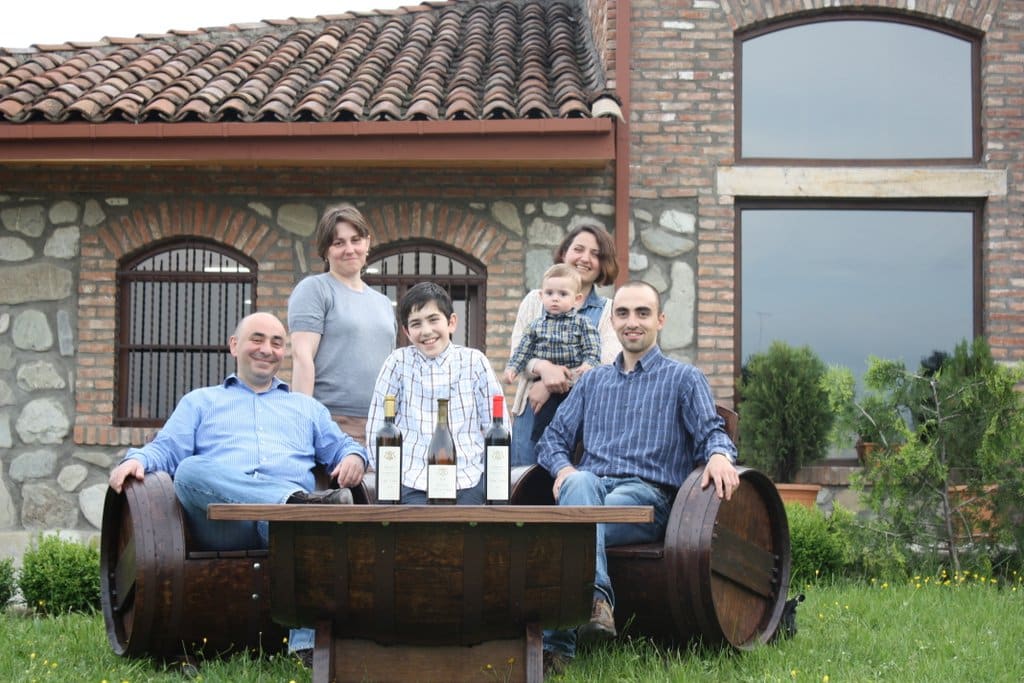 The wineyard
Dakishvili Vinyards is a small family winery in the village Shalauri near the town Telavi in Eastern part of Georgia.
They have been growing grapes and producing wine for nearly 10 decades. With traditional and fantastic grapes like Saperavi, Rkatsiteli and Kisi grown on their own vineyards. All their wines are "estate bottled". They (barrel and qvevri)-age in our wine cellar and release our wines later than others to allow them to develop and mature.
Their wines are sold direct to the leading Georgian restaurants and in the best wine boutics. And off course, Ghvino.shop!
Three generations of Dakishvili work here to deliver quality wine at a great value with personal service.
for those who appreciate the fineness
The Dakishvili family selection wines